CAMPBELL RIVER, B.C. – Today, the BC Salmon Farmers Association (BCSFA) announces the appointment of Brian Kingzett, as the new Executive Director of the BC Salmon Farmers Association.
Brian has 35 years of experience in the environmental and aquaculture sectors where he has amassed a unique blend of professional expertise locally and abroad. Brian received a Bachelor of Science with Honours from the University of Victoria and Master of Science from Simon Fraser University in Marine Biology.
"We are very pleased to have Brian onboard as the new Executive Director," says Diane Morrison, Chair of the BCSFA and Managing Director of Mowi Canada West. "He's been a valuable member of the BCSFA team and in his new role, his experience and knowledge of the sector ensures the Association is in good hands."
Brian joined the association in July 2021 as the Director of Science and Policy. In this role, Brian navigated the sector through important new policy development areas, fostered new collaborative research initiatives, and enhanced the Association's science communications and public education efforts.
"We have a lot of work ahead as we accept the challenge of the Federal government's transition process and further reconciliation with our Indigenous partners. I have devoted my entire career to seafood sustainability, and I am looking forward to helping the sector realize its potential as part of Canada's Blue Economy," says Kingzett.
Ruth Salmon, the former Interim Executive Director for the BCSFA since February 2022, following the departure of John Paul Fraser, will be stepping away from the Association as she enters retirement. Ruth served as Executive Director of the Canadian Aquaculture Industry Alliance for ten years and has been a member of the BCSFA team since 2018.
Brian's appointment as Executive Director is effective immediately.
ABOUT THE BC SALMON FARMERS ASSOCIATION
Farm-raised salmon is B.C.'s highest valued seafood product, the province's top agricultural export, and generates over $1.2 billion towards the B.C. economy, resulting in thousands of jobs. The B.C. Salmon Farmers Association represents over 60 businesses and organizations throughout the value chain of finfish aquaculture in B.C. Our members account for over 95% of the annual provincial harvest of farm-raised salmon in British Columbia.
For more information, visit bcsalmonfarmers.ca.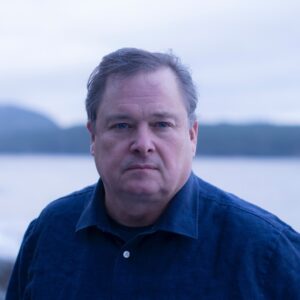 Click image for high-resolution
Brian Kingzett, Executive Director of the BC Salmon Farmers Association. SOURCE: BCSFA
MEDIA CONTACT
Michelle Franze
Manager of Communications, Partnerships and Community
michelle@bcsalmonfarmers.ca
604-202-4417