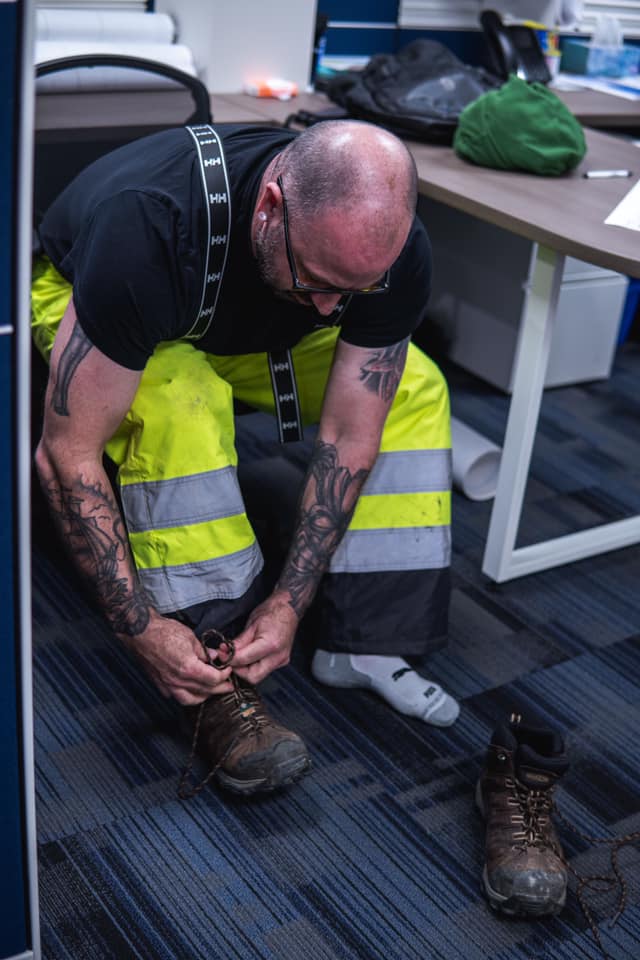 A letter from Mike Crivea, one of dozens reaching out to Minister Bernadette Jordan
My name is Mike Crivea and I'm the Operations Manager at Grieg Seafood.
After your announcement on Dec. 17 to close all salmon farms in the Discovery Islands, I'm concerned that the future of salmon farming is at risk in BC and in Canada.
I have 17 employees that report to me and I worry about their future. These are young people with young families, and I want to see them succeed in life. It's not just about the people that report to me; it's also my friends in the industry, my coworkers, it's everybody. This announcement has created so much instability.
We have brilliant people working for us with brilliant minds. We're very thoughtful and science-based in our approach to our operations every day, as well as to our impact on wild salmon and the environment around our farms.
This is going to be my 34th year in salmon farming. I really thought that new people coming into this industry would have a career in this. I didn't see it vanishing but now the whole thing is uncertain.
I'm angry. I feel that there was no proper consultation with industry in this decision, which is impacting all of us. We're going to lose a lot of good jobs and a lot of potential to grow the sector here on Vancouver Island to support coastal communities. This will cause a ripple effect in more ways than government understands.
It's not just the hundreds employees this effects; it's the fuel-dock workers, the feed companies, the local businesses our workers support in our communities. It goes beyond what these decisionmakers ever considered.
We support our local communities. We donate to food banks across the Island and Canada, we give to kids' sports teams and support salmon enhancement programs, just to name a few areas we give to.
What happens when you take all of that away? What will these coastal communities look like without salmon farming?
Minister, can you imagine that? I can, after 34 years in this industry, and it will be devastating.
Maybe in the future you can be more responsible and involve everybody in the consultation process before you make such a destructive decision like this.
Sincerely,
Mike Crivea
Grieg Seafood BC