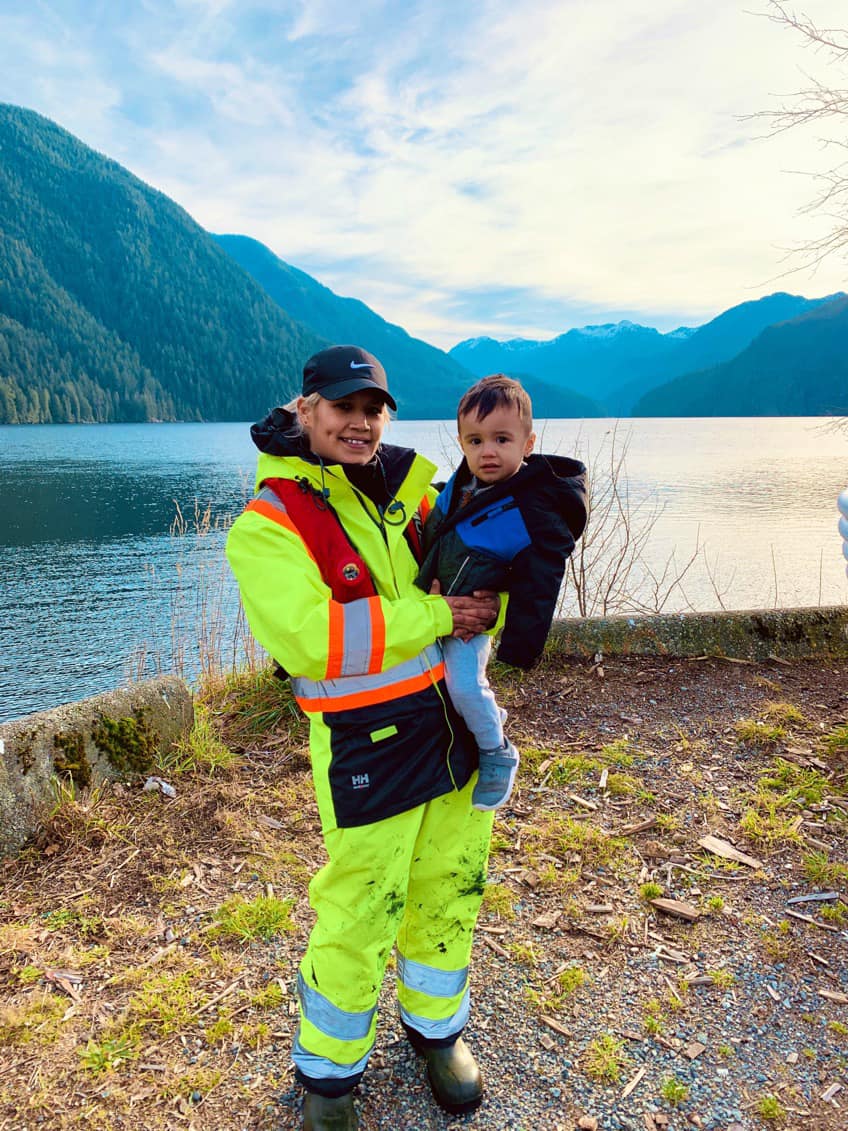 A letter from Cassandra Dick, one of dozens reaching out to Minister Bernadette Jordan
My name is Cassandra Dick and I've been working with Grieg Seafood for a year. I work as a saltwater technician at a farm called Muchalat North in Nootka Sound, off the west coast of Vancouver Island.
When I found out that you closed all the farms in the Discovery Islands last week, I was pretty worried. It really affected me. What am I going to do if it hit us here? How will I support my son?
I'm a 28-year-old single mother and a member of the Mowachaht / Muchalat First Nation, but my son doesn't qualify for a status card, so working with Grieg helps me cover benefits and costs for him.
A lot of people in my community are against fish farming, but there are a lot of people who support it as well. I knew people were against it, but I didn't really know what was really going on until I started working with Grieg and started to see the truth and understand salmon farming.
With what some members of MMFN think, they don't really do research. They think we're killing our fish and we're not. We're trying to make things better for the fish and help wild salmon by offering an option for people to eat and leave wild salmon in the ocean.
Working in salmon farming has definitely changed my life. When I moved back to Gold River a year ago I didn't have a house, so I was living with my grandma. I moved into a two-bedroom apartment, then a three-bedroom house for my son. If the farms went and I lost my job, I wouldn't have anything.
I've never been this happy in so long. I love what I do. I love being out there and learning. I want to stay with my company as long as I can. I want to keep learning and eventually become a manager.
I'm lucky to work in my traditional territory in Nootka Sound and provide for my family, and provide more fish – wild and farmed – for them. If the salmon farms were to be removed here as well, everything I worked for would be gone and I don't know what I would do.
Minister Jordan, is this decision you made last week going to affect me and my family now? Is it going to come here and reach my community, too?
Can you provide me and my son with some answers?
Sincerely,
Cassandra (Cass Francis) Dick
Saltwater Technician (Salmon Farmer)
Grieg Seafood BC